Tachibana Securities Co., Ltd. was founded in 1953 by Mr. Hisashi Ishii, a legendary market forecaster. It is a fully licensed securities company(*), with 490 employees, and 9 branches in the Metropolitan areas of Tokyo, Osaka and Nagoya. It has a wholly-owned subsidiary, Tachibana Securities (HK) Ltd., in Hong Kong. Tachibana Securities is not listed on the Stock Exchange and the founder's family and endowment own about 70% of the company. Japanese institutional shareholders include Mizuho Bank, MUFJ Trust, Sompo Japan and Taiju Life. Our financial position is extremely sound. The regulatory capital ratio was 621.7% in March 2020, with 59.7 billion yen in net assets.
Approximately 80% of our revenue comes from domestic individual investors, with the remaining 20% from domestic and overseas institutional investors.
(*) Tachibana Securities Co., Ltd. is regulated by the Japanese MOF as a Financial Products Trader. Registration: Kanto Local Financial Bureau Chief (Financial Products) #110, Registered Association: Japan Securities Dealers Association (JSDA) / The Financial Futures Association of Japan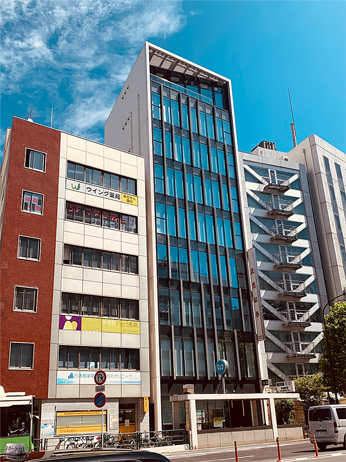 Company Name
Tachibana Securities Co., Ltd.
Representative Director
Noboru Ishii, President
Founded
1 September, 1953
Capital
6,695 million yen
Annual Revenues
5,517 million yen
Net Assets(**)
59,735 million yen
Regulatory Capital Ratio
641.9%
Head Office
1-13-14 NihonbashiKayabacho, Chuo-ku, Tokyo 103-0025
Number of Employees
490
Number of Offices
9 branches in Japan and a wholly-owned subsidiary in Hong Kong
Business
Dealing in financial products
Registration
Kanto Local Financial Bureau Chief (Financial Products) #110
Memberships
Japan Securities Association
Tokyo Stock Exchange
Osaka Stock Exchange
Nagoya Stock Exchange
Fukuoka Stock Exchange
Sapporo Stock Exchange
Financial Futures Association of Japan
Tokyo Financial Exchange Inc.
All financial data as of March 2020 unless stated otherwise
(**) Net Assets = Parent total equity + Provisions - Dividend reserve
Institutional Department
We focus primarily on providing information, advice and execution related to the Japanese stock markets (particularly on small to mid-cap shares). We do not trade bonds, or overseas equities. We are a team of 10 sales and trading professionals covering domestic institutions as well as selected international clients.
We issue English language reports (reports written by our own Research Dept. together with our own original report) which we make available to clients. Our services include high-touch trading, company meeting arrangements, standing proxy, and settlements.
We do not engage in Corporate Finance and Underwriting.
DMA Sales Department
We provide DMA with algorithmic trade for domestic and overseas investors (LLC, LLP, Fund, etc). We provide a standing proxy service to shareholders, hold investors' financial assets for safekeeping and settle trades as a custodian. Our clients are mainly overseas investors and HFT (High-Frequency Trade) clients.
We are a team of 6 sales and 3 system engineer professionals handling executions of Japanese listed stocks trading and futures. We are a multi-functional department.
Research Department
Our Research Department includes market strategists and 8 sector analysts, with bias towards stocks that interest retail investors such as smaller cap shares and those related to fresh themes in the market. They write reports on over 300 companies a year, approximately 20% of which are not covered by any other broker.
Hong Kong Office
Tachibana Securities (Hong Kong) Ltd.
Unit 3703B, 37/F, 148 Electric Road,
North Point, Hong Kong
Contact Person: Keiya Matsuda
Email: keiya_matsuda@1ban.co.jp
Direct line: +852-2537-0438